About
I am an Amsterdam-based multidisciplinary artist and futures designer operating at the intersection of art, science, tech and wellbeing. Inspired by the operating systems at work in nature, I imagine new ways of sensing, being, moving and designing. My explorations into bodymind potential are expressed in science-fiction films, interactive installations, multi-sensory experiences, future products and forecasting tools. In my work I combine the latest scientific insight with lots of mystery to help us move away from the age of the machine to a new age of symbiosis between nature, non-human species, our bodies and technology. My last work, Next Senses, was made in partnership with Next Nature Network and was exhibited at the Van Gogh Museum in November 2019.
"I wholeheartedly believe that the polarity of our current day provides an opportunity to find grace within ourselves. To rise up to protect a future that serves all (of life) by prototyping new operating systems for society and self that emulate the laws of nature."
read more about my vision
︎︎︎
Photo by Nine Ijff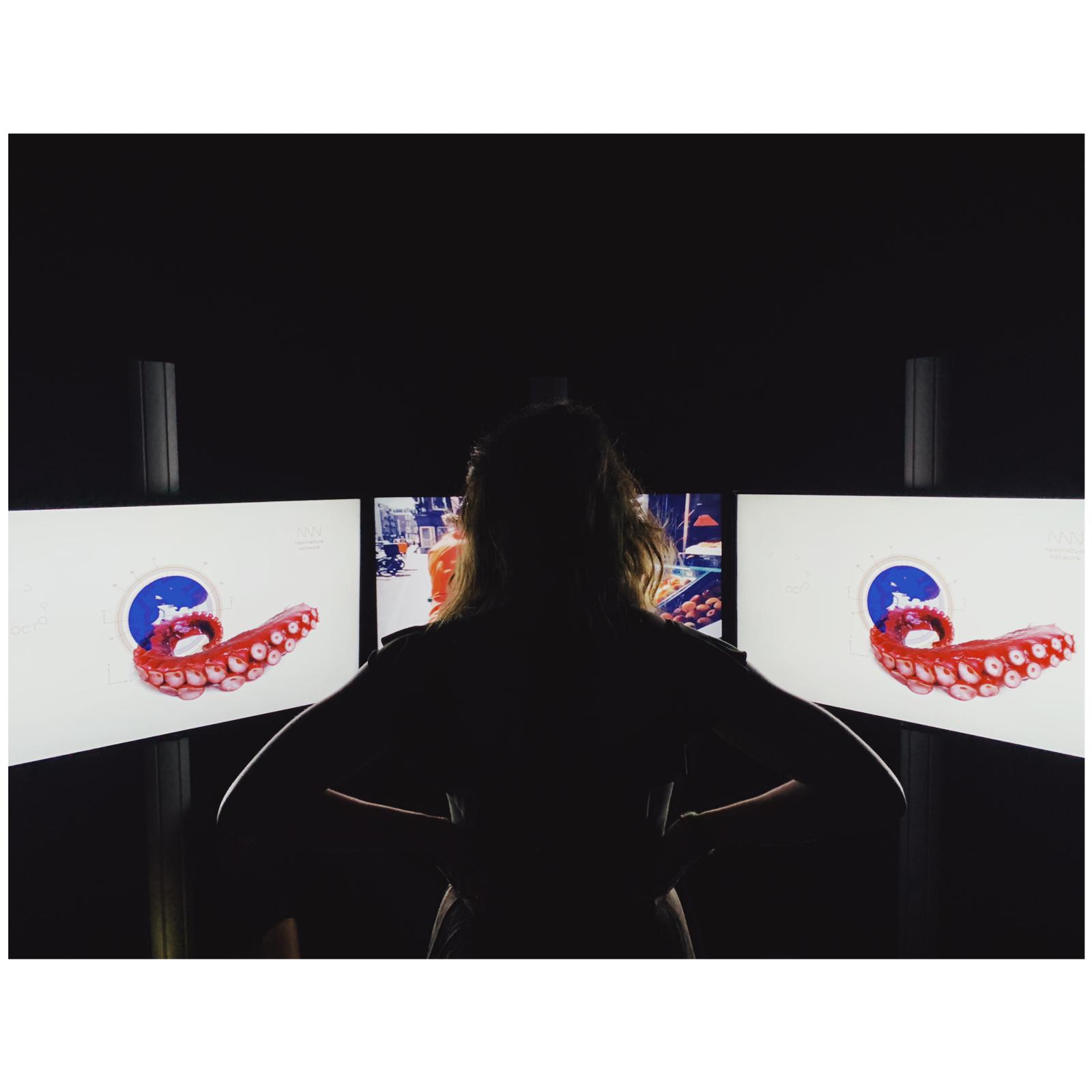 Photo by Alain de Bruijn at Labyrinth of the Senses
Ways to work with me
My talks are entries into the power of designing and operating in tune with the laws of nature. I speak, educate and teach workshops at institutions like the Gerrit Rietveld Academie, The Next Web Conference, RSM Erasmus University Rotterdam, and Van Gogh Museum Amsterdam.
find out more ︎
I occasionally consult organizations on topics like resilient company cultures, ethics of AI, sustainability and biomimicry. Previous clients include EarthToday, EarthFlag Foundation, Parley for the Oceans, Google, Uber, and Ahold .
find out more︎
I am a Fellow of Next Nature Network, together we research, explore and educate on the impact of technology on nature and vice versa.

find out more about our work︎
Read my essays ︎
Go back home ︎